IN SEARCH OF PAT LARTER, 2017
This work delves into the erotically charged archives of the Australian artist Pat Larter. While best known as the 'muse' to her husband – the artist Dick Larter – she was also one of the leading figures in the international mail art movement, and created an extensive number of performances, films and photographs from the 1970s up until her death in 1996.
Through a performative film essay, Diana Baker Smith and Kelly Doley reactivate Larter's work in the archive and on the screen. They move between the physical space of the Pat Larter Archive at the Art Gallery of NSW and the recording studio, where they read out a series of letters to the late artist and to each other.
These gestures are intercut with excerpts from Larter's films (made in collaboration with Dick Larter) as well as images from her performances and mail art. As Baker Smith and Doley search through Larter's extensive archive, they contemplate the difficulties associated with revisiting ephemeral art practices and the gender politics that structure art history.
Presented as part of The Public Body 2.0 at Artspace.
TEXTS
Call and Response: A Dialogue on Collaboration with/for Pat Larter
Diana Baker Smith and Kelly Doley
Un Magazine 12.2. Spring, 2018.
Porno Parody: In Search of Pat Larter
Diana Baker Smith and Kelly Doley
Runway Magazine, Issue 29, 2016.
Images: Kelly Doley and Diana Baker Smith,
In Search of Pat Larter
(2017), Single Channel HD video, 13:49 minutes. Videography and Video Editing: Kate Blackmore. Sound and Original Music: Andrew McLellan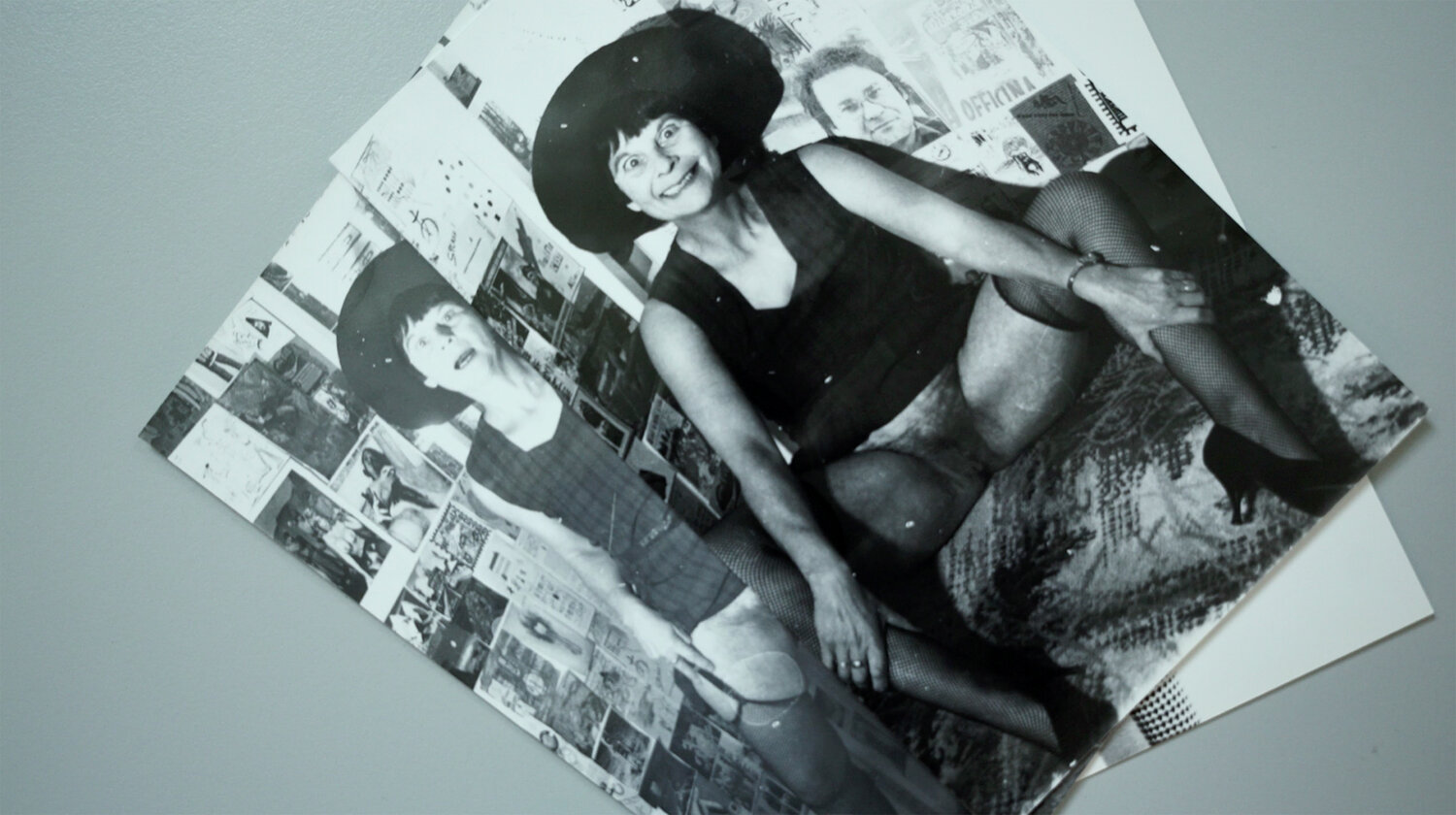 ︎︎︎HOME